Writing - Y2 w/c 2nd June
Every day you should do some writing work for about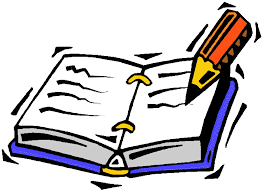 20 minutes.
Please try to spend 5 minutes at the beginning of each writing session this week practising your spelling of these 5 Year 2 common exception words.
This week's words
because
beautiful
door
floor
poor
· Strategies you can use:
- Make a spelling pyramid for each word.
- Look, say, cover, write, check.
- Practise writing the words in sentences.
On Friday please ask a grown up to spend 5 minutes testing you on your words from the week. When your grown-up is testing you they should say the word in a sentence and then on its own. You then write your spelling word down. We would love to know how you get on!
Tuesday - SPaG
LO: To use the suffix –ly to turn adjectives into adverbs.
This week you are going to re-cap how to use the suffix –ly to turn an adjective into an adverb.
Adverbs are used to give more detail about a verb.
·A verb is a doing (action) word.
EXAMPLE: The wind blew (verb) wildly (adverb). Which is the verb and which is the adverb in this sentence? The boy ran quickly
Activity:
First watch this video:
https://central.espresso.co.uk/espresso/primary_uk/subject/module/video/item910893/grade1/module910304/collection910356/section911049/index.html?source=search-all-all-all-all&source-keywords=suffixes%20ly
Then have a go at activities 1 and 2 which are linked below the video.
Whilst completing the activities create a word-bank of –ly adverbs on a piece of paper or in your blue exercise book. Can you think of any others? You will be using this word bank to support your writing tomorrow.
Wednesday- Creative Writing
L.O To write using adverbs with the suffix –ly.
(Choose one of the following activities.)
·Using adverbs from the word bank you created yesterday, write a set of rules for your home school. For example:
Always ask nicely.
Make sure you write carefully.
Try to read the questions slowly.
Be sure to help each other kindly.
OR
Look at the image below and listen to a little bit of the soundscape on the video.
Then write a seaside senses poem. For example:
At the seaside…
I see the sun shining brightly in the sky.
I hear the waves crashing loudly on the shore.
I taste sweet ice-cream as I walk slowly along the sand.
I feel the cool breeze blowing gently on my face.
OR
Choose a story setting template (linked below) and write a description. Remember it is really important to use:
·Capital letters
· Full stops
· Adjectives
· Conjunctions
In all of your writing!
Thursday- Creative Writing
· Please complete your creative writing from day 3.
·If it is already complete then today we would like you to have a go at editing your work.
With a different coloured pen or pencil read through your work and make corrections/ improvements using the editing checklist below.
1. Capital letters and full stops.
2. –ly adverbs
3. If you wrote a poem or a story setting description- have you included interesting adjectives and conjunctions? If you haven't can you add some? If you have can you think of an even better adjective to use?
Choose a sentence or two from your creative writing this week to re-write in your best handwriting.
Friday- Reading Comprehension
This week's reading comprehension can be downloaded from the bottom of this page. It is a non-fiction text about deep sea explorers!
· You can print it and fill it in, or just write the answers in your exercise book.
· Remember to answer in full sentences for longer answers.
· There are 3 different levels; your grown- ups will help you choose the best one to complete.