Early Years Mathmatics Project - resources for teachers
Early Years Mathematics - Video Resources for EYFS Practitioners
During 2017, Mrs McDonnell (Specialist Leader of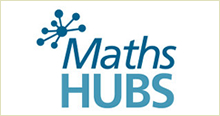 Education for EYFS) led a project for the Bucks, Berks and Oxon, Surrey Plus and Sussex Maths Hubs looking at Early Years maths. The aim was to develop video resources to support teachers' and parents' understanding of how children acquire skills in maths.
The videos use footage of children working with their teachers in their usual classroom environments so that you can see the types of activities and questions that are used to help develop the children's understanding of each concept. Each video also contains a reflection, which explores further the learning behind each mathematical concept along with a range of ideas to support teachers and parents in creating playful, maths opportunities for children.
Taking part in the project were four experienced Early Years teachers and phase leaders, including our own Mrs Hartfield and Miss Skinner (who left us last year) who worked together to develop this resource. We hope that you find the videos informative.
Episode 1
Addition by Counting on
https://www.youtube.com/watch?v=lM2fb_wrOMA
Episode 2
Developing Addition and Subtraction
https://www.youtube.com/watch?v=_Myb_N6WhEA
Episode 3
More and Fewer
https://www.youtube.com/watch?v=ktsYZqtMaKc
Episode 4
Recording Using Marks
https://www.youtube.com/watch?v=NIePEHt3PEo
Episode 5
Sharing
Episode 6
Estimation