Geography - Y5 w/c 2nd June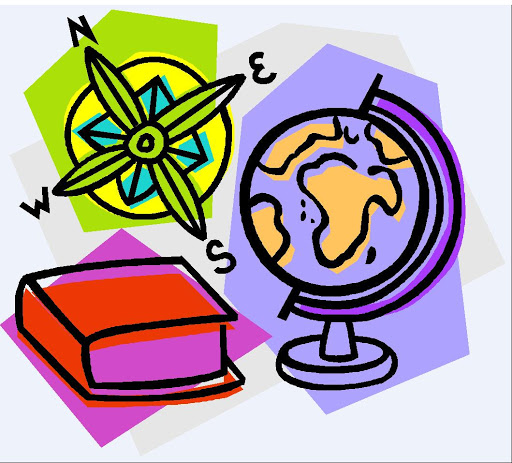 Energy and the Environment
Now that we're into the Summer Term, we are starting our new Geography topic – 'Energy and the Environment'. We all know how important looking after our planet is, and in this topic looks into energy, food and where they come from as well as how we can conserve resources.
Please complete the tasks below in NUMBER order.
Complete one per week and spend about 40 minutes working on it.
We will update the task list each week, new tasks at the top.
**NEW TASKS**
Task 8: Food Shortages
We are very fortunate to live where we have enough food and water to live. This is not the case in all places in our country and in the world.
Use this website and other websites to research about food shortages in Central and West America. https://www.actionagainsthunger.org/countries
Complete the worksheet on Google Classroom to demonstrate your research or choose your own way of doing this. Think about the small changes you could make to help. What might the impact of these changes be?
**Older Tasks (please still complete these if you haven't already)**
1. What do we need?
Create a poster ranking the following from most important to least important: food, water, electricity, internet access, information and news, shelter, healthcare, entertainment and friends.
You could use the diamond-nine format for your ranking (like we've done in school before).
Give reasons for your decisions.
2. Where does our power come from?
Watch these videos: https://vimeo.com/133054605 and https://www.bbc.co.uk/teach/class-clips-video/primary-science-how-is-electricity-made/zfhfgwx
In the UK, we use four main types of power station: coal, combined cycle gas turbine (CCGT), nuclear and pumped storage.
Carry out some research on one or all of these power stations. What are the pros. and cons. of each?
Present your findings however you like – this could be a poster, a presentation, a table or a piece of writing.
3. Electricity Usage
At home, with an adult, take readings from your electricity meter each week and keep track of the numbers in a table.
Ask an adult to help and ask them what the cost of electricity is. Your table could have the following headings; day, reading, number of units (today's – yesterday's), cost per unit, cost of electricity used. Feel free to change this if you like!
Can you work out the cost per day and for the whole week? Were there any big differences in the week? When? Can you figure out why?
A template has been uploaded to Google Classroom.
4. Goods and Services Diary
In these unusual times, we are perhaps using different goods and services to those we would normally.
For one week, keep track of different goods and services and how they get to you. Once we are back to school as normal, we will repeat this task and then we can compare the results.
Think about the following things: electricity, food, petrol, diesel, water, healthcare, post (letters and parcels), shopping, oil, gas, leisure, messages and information. What do you think your week would have been like normally, compared to this week? Would you have accessed them in the same way? Would you have accessed different goods and services?
How do you think someone would have accessed these goods and services a hundred years ago?
A template has been uploaded to Google Classroom.
5. Pizza Box Solar Oven
You will need an adult to help you with this class. This activity is a fun way of harnessing the power of the sun.
Use the following website to help you with this task: https://www.instructables.com/id/How-to-Make-a-Pizza-Box-Solar-Oven/
Instructions have also been uploaded to Google Classroom.
Once you've carried out this investigation, make sure you understand how it works. Take a look at solar energy.
You don't need to record anything for this, but we would love to see some photographs!
6. Where does our food come from?
Have you ever thought about where the food you eat comes from?
For one day, keep track of everything you eat and find out where in the world our food comes from.
Then try to work out how far your food has travelled to get to you. E.g. this morning for breakfast I had a yoghurt from Cornwall so that has travelled 252 miles and an orange that has travelled 1,283 miles from Portugal!
How far has your food travelled in total? Use the worksheet on Google Classroom to help you.

7. Conserving Resources
It is important that we conserve resources.
Come up with an idea/ideas of how we could conserve either water, electricity, gas or food. Create a presentation of your idea to encourage others to conserve resources. E.g. conserve water by turning off the tap when brushing your teeth.