R.E - YR w/c 2nd June
Our new RE Topic for the next few weeks is called 'Friends'
We know that everyone has good news, and that Pentecost is the celebration of the Good News of Jesus.

In this topic we aim to know and understand that….
- We can make friends.
- Jesus had good friends – and what Jesus tells us about friendship.

Share the joys and challenges of being a friend. During prayer times this week, can you talk to Jesus, your friend, in your own words?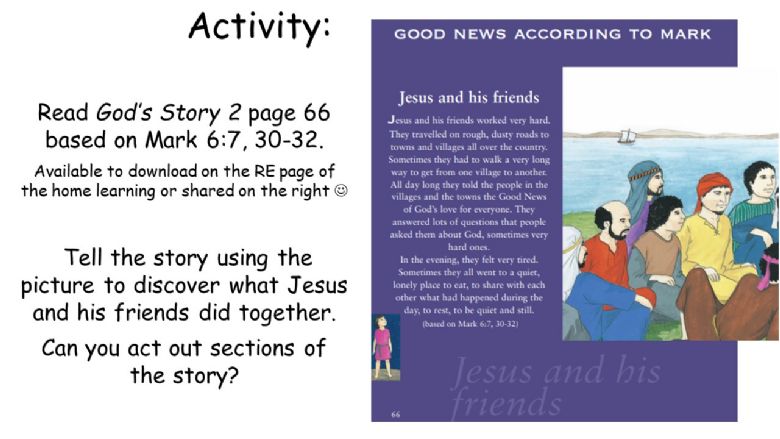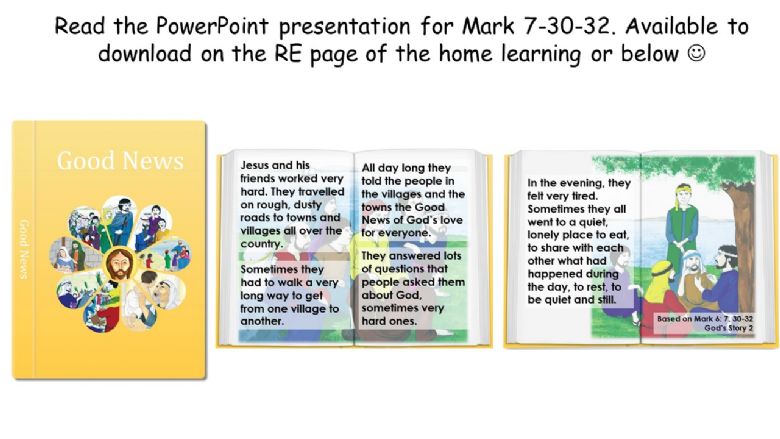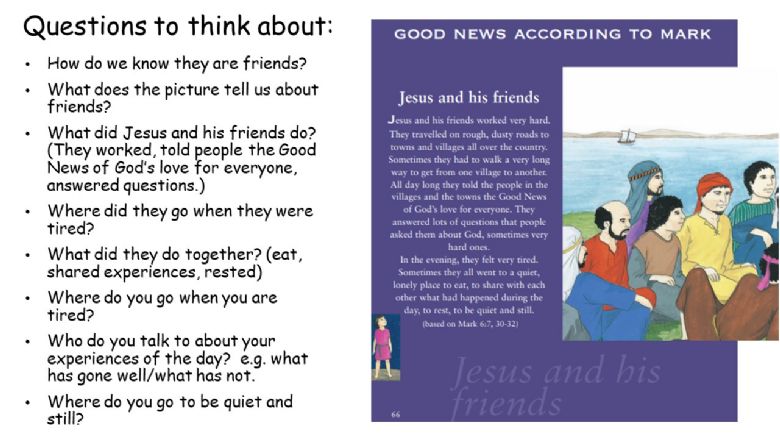 Activity:
Draw a picture of your friend, put friendship words (e.g. loving, kind, caring, sharing etc), around your picture and talk about what you like about your friend and what you do together.
or
Write a letter to Jesus asking him to help you be a good friend.
---
Our Class Prayers
You could also practise our class prayers with your grown ups
Morning Prayer
Oh my God, you love me.
You're with me night and day.
I want to love you always, in all I do and say.
I'll try to please you Father, bless me through the day.
Amen.
Lunchtime Prayer
Bless us O Lord as we sit together,
Bless the food we eat today.
Bless the hands that made the food,
Bless us O Lord.
Amen.
End of the Day Prayer
At the end of the day, we sit and say.
Thank you God for a lovely day.
We tried to be good, for we know that we should.
And that's our prayer,
at the end of the day.
Amen.