The School Day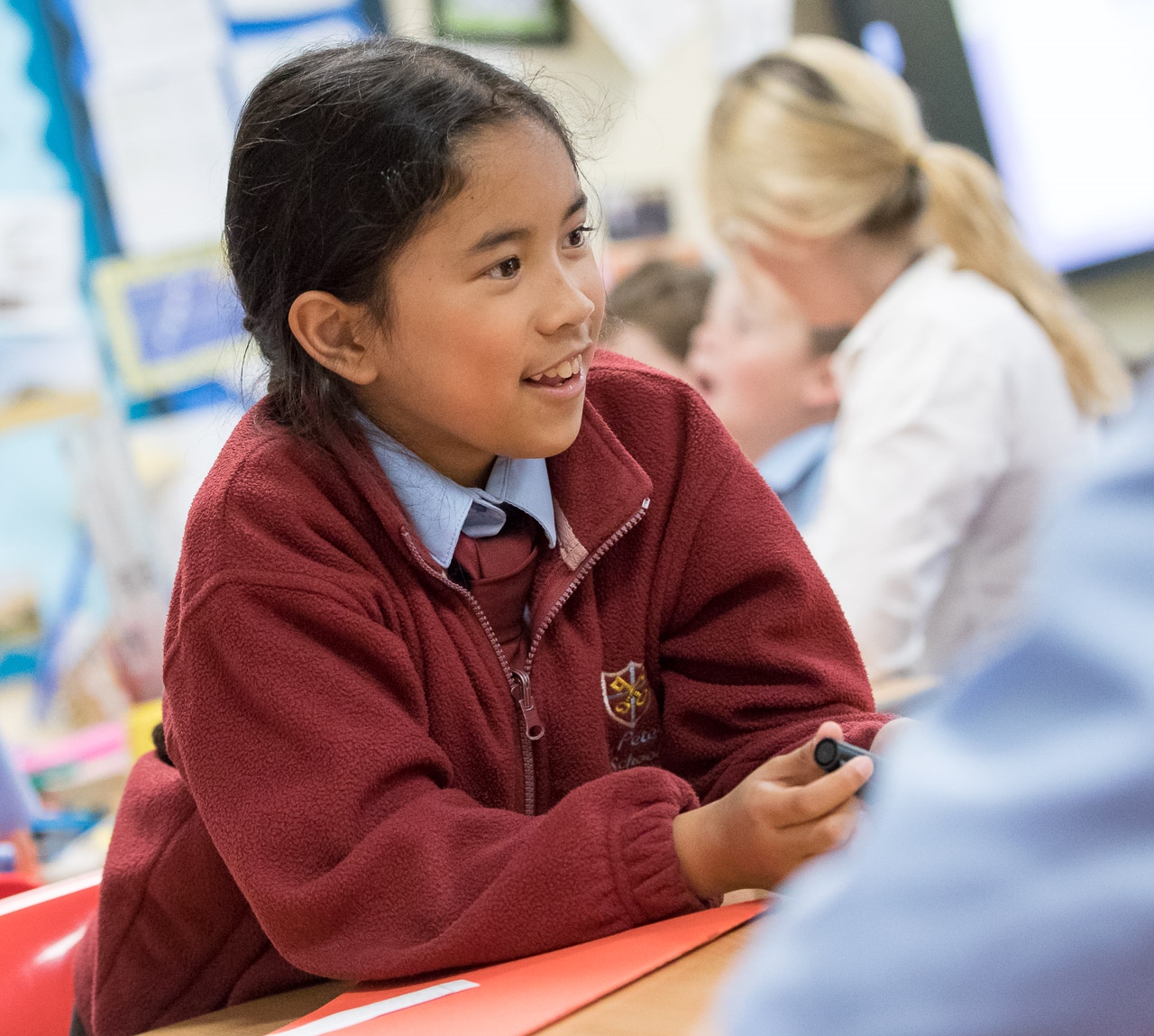 The school day begins at 9.00am and finishes at 3.20pm.
We have adopted a 'soft-start' to the school day, so the children can go straight into their classes from 8.45am. However, there is no adult supervision of pupils prior to 8.45am.
In the event of wet weather, children should go into the school hall, where adult supervision will be provided from 8.45am.
Please note that there is significant traffic congestion around our school. Wherever possible, parents/carers should aim to 'park and stride', parking a short distance away from the site and walking the rest of the way. Parents/carers should not use the school driveway to park or turn, as this creates a hazard for pedestrians and could prevent emergency vehicles from accessing the site. Thank you.
Breaks
Children have a 15 minute break in the morning. We encourage healthy eating within the school, so your child may bring fresh fruit or vegetables to eat at break time. Crisps, chocolate and sweets are not allowed.
Please note that we aim to be a nut-free school. We ask parents/carers not to send nuts or nut products into school. This includes tree nuts such as walnut, almond, hazelnut, cashew, pistachio and Brazil nuts, as well as peanuts.
We also recommend that your child brings a named sports bottle of water with them every day.
Lunch
EYFS go into lunch at 11.45 am. Lunch break for all other classes is 12:00 – 13:00 pm.
End of the Day
The school day ends at 15:20
Reception Willow class are dismissed from their classroom door.
Reception Maple class are dismissed from the fire exit adjacent to their class, just inside the main playground gates.
Year 1 Oak class will be dismissed from the Music Room door on the playground.
Year 1 Ash class will be dismissed from the Prayer Room door on the playground (to the left of the jungle mural)
Year 2 will be dismissed from the KS1 corridor door on the playground (to the right of the jungle mural).
Years 3 will be dismissed from the door opposite the library.
Years 4, 5 & 6 will make their way out of the KS2 corridor doors onto the playground.
Absences
If your child is absent from school, please telephone the absence line (01372 274913 option 1), or report using the form on ParentMail, or email the office with the reason for absence by 9.30am.
The Education (Pupil Registration) (England) (Amendment) Regulations 2013, which became law on 1st September 2013, state that head teachers may not grant any leave of absence during term time unless there are exceptional circumstances. The head teacher is required to determine the number of school days a child can be away from school if leave is granted. The Headteacher/Governing Body will be responsible for deciding what they consider to be 'exceptional circumstances. Parents/carers must put the request in writing at least one month in advance.
Requests for leave of absence are treated sympathetically, but only in exceptional circumstances can they be approved. The policy of Surrey County Council to which this school has agreed, states that parents who take their child out of school for five days or more during term time, without the authority of the Headteacher, will each be liable to receive a penalty notice. Penalty Notices will be issued by the Local Authority.
School Closures
In the event of unexpected school closures, such as in bad weather we will attempt to inform you by issuing a bulletin on the local radio station (BBC Southern Counties 104.0 and 104.6)
Wrap Around Care Providers
Provider

Times of operation

Location

Contact Information

Kids Extra

Breakfast Club: 7.30am - 8.45am

On site. Entry / collection through main office entrance

Fee payable. Advance booking only, contact kids.extra.afterschool@gmail.com

After school club 3.20pm - 6.00pm

Ashtead Kids Club

Breakfast Club: 7.30am - 8.45am

Ashtead Youth Centre, Barnett Wood Lane, Ashtead. Transfer between school and kids club via minibus

Fee payable. Advance booking only.
Contact no: 01372 376711

Email: info@ashteadkidsclub.com

After school club 3.20pm - 6.00pm
Access to the school site for children attending before and after school clubs
There is NO access to the school site for parents between 8.00am and 4.45pm except for Blue Badge holders.
Please park considerately off site and use the Pit Path Footpath to access school when dropping off or collecting your child from a club.
Vehicle access is permitted for parents who Breakfast or After School club customers between 7.45am and 8.00am only and again after 4.45pm. Parents who are Breakfast or After School club customers must only park in the lower car park adjacent to the tennis court and walk up to the designated club drop off or collection point.