Year 6 - Week 2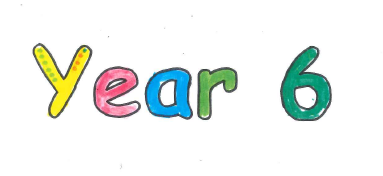 Home Learning
30th March - 3rd April
Every day you should do
English (Reading & Writing)
Maths (Tables & Activity)
General Revision (45-60 minutes from your CGP books)
Record your activities, thoughts and feelings in your Daily Diary
and
Complete the Daily Challenge
Mrs Hall's Friday Challenge
Good morning Sycamore Class!
So, here we are on our last day of term! If we had been in school we would be performing the Easter play with other classes - telling the story of the Passion of Christ; the last week that Jesus spent on Earth before he died on the cross. Spend some time today with this story, as we have Palm Sunday this weekend start from the story of his arrival in Jerusalem being celebrated by the people waving palms and calling "Hosannah". We may not all be together but we can share this important and special time - even at a distance!
Today's challenge is: Read in an unusual place, pick somewhere different from last week!
I am really looking forward to spending some time reading over the next 2 weeks, and will try and do it in an unusual place too!
I hope you have an enjoyable Easter holiday - cherish this time with your families, do something that you have never done before! But, most of all, keep smiling and staying positive and don't forget those diaries too!
Best wishes, stay safe and well,
Mrs Hall's Thursday Challenge
Good morning Sycamore Class,
I hope you all enjoyed writing your poems yesterday.
This week seems to be flying by - I'm sure it is for you all too as you all are so busy!
Today's challenge is to become Mrs Hall!
I would like you to pick a Power Maths unit we have done this term and "teach " it to a member of your family.
Try and think about how Power Maths has been used to teach the unit to you and use your understanding and reasoning skills to pass that knowledge on to someone else. Think about what resources you will use to help you do this.
Hope you are all safe, happy and well and I look forward to seeing you soon.
Mrs Hall's Wednesday Challenge
Good Morning Sycamore Class,
Hope you are all well today - how many of you have played April Fool's jokes on your families?
Hope you managed to do some great sketches and you got outside for the little bit of sunshine we had yesterday! It looks like it is going to be a lovely day today!
Today's challenge is: Write a poem about where you live - either your house, street or Leatherhead or Ashtead.
It can be any type of poem - be as creative as you like!
Keep smiling, stay safe and best wishes from
Mrs Hall
Mrs Hall's Tuesday Challenge
Today I would like you to sketch a portrait of a family member and
use any media to portray it: collage, pencil, paint,etc.


Mrs Hall's Monday Challenge
Good Morning Sycamore Class,
I hope you all had a good weekend- it was so lovely that the sun was still shining, though it was quite cold! Did anyone else notice the little flurry of snow yesterday?
As we enter the second week of your home learning I hope you are all well and happy. Remember to take little breaks often and get plenty of fresh air. We are going to have so much to talk about when we come back to school so keep
those diaries up to date too.
Your task today is part of your #Epsom topic. This is a topic that is Geography and History combined! I would like you to research Emily Davison (clue: she is connected to Epsom Racecourse) and make notes about the information you find. Just type Emily Davison, information for children into your browser and then search away!
Remember that making notes involves writing the keywords down, no pronouns or connectives, and you can use colours, arrows, pictures anything that will help you to remember the information. You could write it as a mind map if you like.
Enjoy the fact finding!